STABILISE | TRIANGULATE | ACT
The Triangulate program has been specifically developed to help SMEs affected by COVID19 to formulate tactical actions plans to not only defend against the disruption that COVID19 has created but also develop new opportunities to take advantage of this disruption.
We will provide free access to 1-on-1 mentoring from experienced industry practitioners and, where relevant, access to structured workshops for deeper dives, to assist you to gain the critical insights to stabilise your business, consider tactical options for growth and help you formulate your specific tactical action plan for your business.
Women in business, Indigenous businesses and regional businesses are strongly encouraged to apply.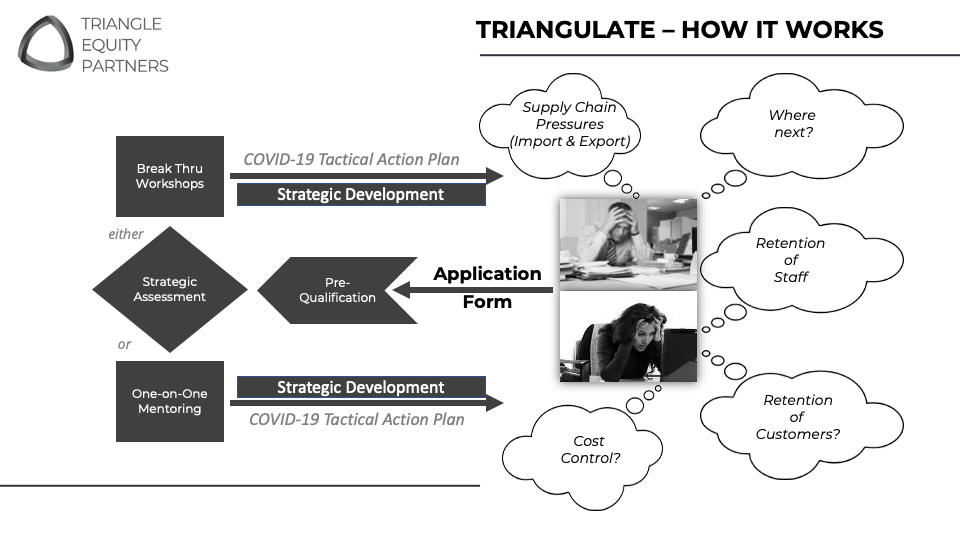 SUPPORTED BY